Casa del Fotografo, former house and workshop of the photographer Giuseppe Carbonaro, is now a holiday home located in the historic center of Modica.
Flaminia, the photographer's daughter, doctor and a hobby sculptor, lovingly renovated it by endeavoring to respect and enhance every detail, from the cornice made of local dark stone on the façade to the old floors and the re-use of the photographic studio furnishings.
The building now consists of three units: the home of the Carbonaro Martini family on the second floor, the former photographic laboratories now transformed into two independent holiday houses on the first floor: the "White and Black Atelier" and the "Color Atelier".
Flaminia tells of her home: "There are places that speak for themselves and the house of vico Giallongo is one of these and it's enchanting to hear it especially in the evening when Modica turns on a hundred yellow lights. Stories of noble families and of industrious craftsmen alike, of "master cart painters" and above all of faces, stories of all the faces captured in the photographs that I remember scattered everywhere in the rooms. I'm tied to this house because it is where I was born, in the room with the frescoes and the Murano glass pink chandelier, the only memory of the family who lived here before mine. My father, photographer but also a stone-cutter and painter, set his first studio here in 1948: it used to be both a home and a laboratory".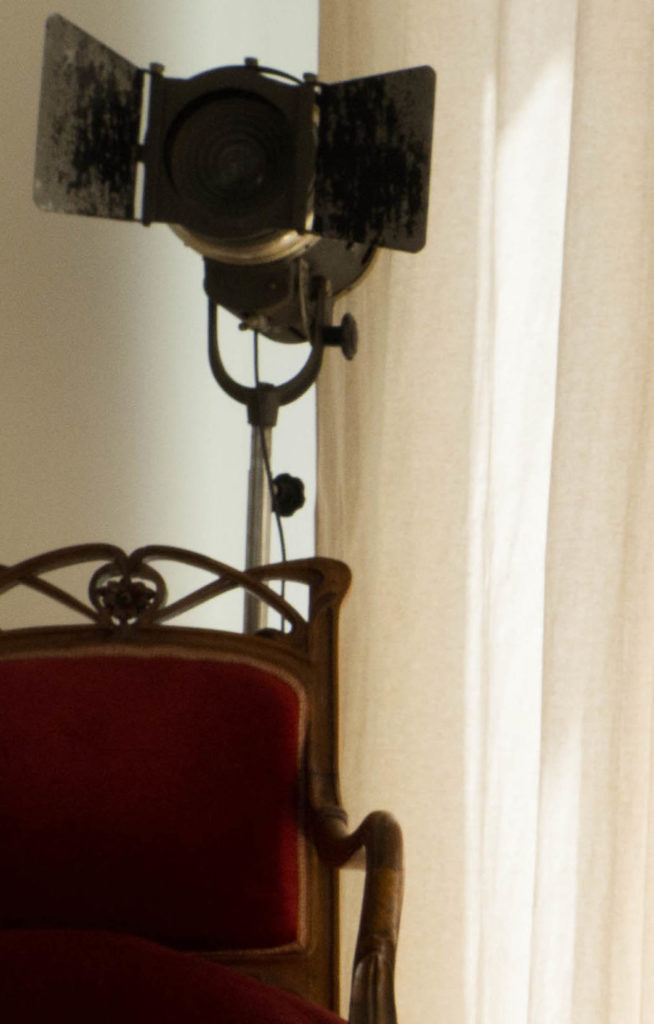 Where we are
Casa del Fotografo is located in the historic center of Modica, a few steps from the Garibaldi Theater, the Cathedral of S. Pietro and Casa Quasimodo, and exactly at the foot of the scenic staircase of the Duomo of San Giorgio, whose breathtaking views are enjoyed by Alley and even more, from the terrace of the owner's house.
The central and quiet location allows you to walk and admire all the monuments of the Baroque old town, the embroidery shopping shops, the Ragusan parade, the artistic ceramics, the tastings of good taste and the many "cakes" Where to taste the delicious almond pastries and the typical "mpanatigghie" or to enjoy a delightful granite with brioche.
How to get
Aeroporto di Catania 120 km

Aeroporto di Comiso 40 km

Aeroporto di Palermo 300 km
What to visit

Scicli 11 km

Ragusa Ibla 15 km

Spiaggia di Marina di Modica 18 km

Spiaggia di Sampieri 23 km

Noto 38 km

Spiaggia di Punta Secca 40 km

Riserva Naturale di Vendicari 50 km